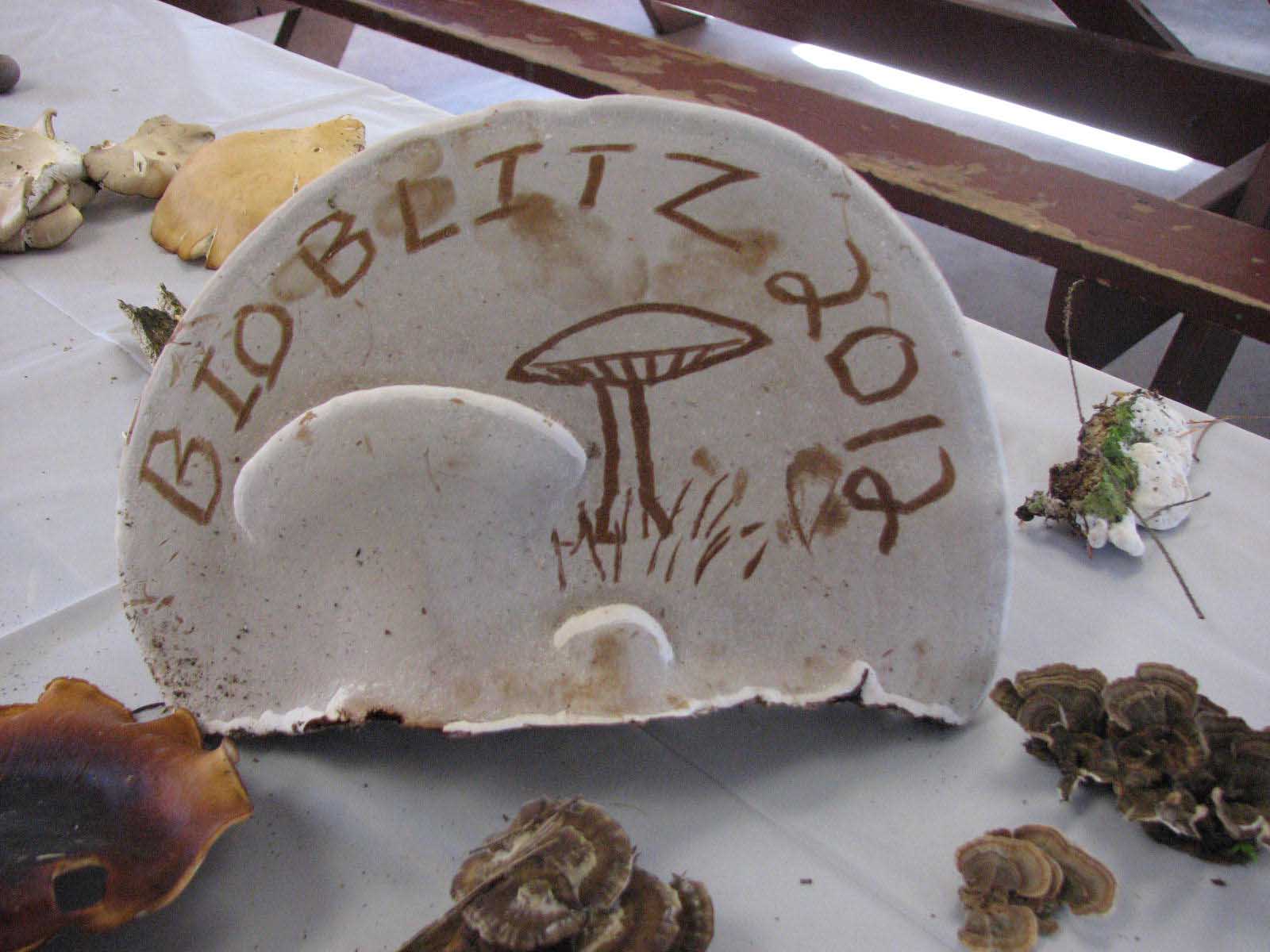 Berkshire Bioblitz is a celebration and scientific research event that shines a light on biodiversity in the Berkshires.
Thank you to all the scientists who scoured the Burbank Park – including the woods, vernal pool, pond, shore, and lake – to document the wide diversity of species present.
The third annual Berkshire Bioblitz was held in Burbank Park in Pittsfield, September 22 and 23, and was organized by Dr. Augies,  Berkshire Environmental Action Team, and the Berkshire Museum, with help from Berkshire Community College, Unico, Berkshire County Sheriff's Department  and the Pittsfield Dept of Parks and Recreation. And this year's Berkshire BioBlitz was funded in part by Greylock Federal Credit Union.  You can view the schedule on-line or download a pdf.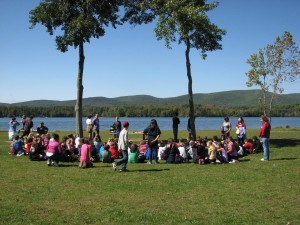 BioBlitz kicked off on Friday with a group of 75 students and teachers from Egremont School in Pittsfield, where Emma Kerr from the Berkshire Museum has been working with the students to study biodiversity. The students divided into small groups to work with scientists to see what species they could find. The students then delivered brief oral presentations about their work to the entire group.
On Saturday and Sunday, 30 scientists were on hand to explore, identify and educate. We had specialists in lichens, algae, trees, mushrooms, insects,  birds, spiders, plants, fish, amphibians, and reptiles.
Here are the reports we have so far. We have not yet consolidated them.  The totals are not necessarily all reflected in the report links because some were reported separately. And, some scientists are still keying out specimens collected during the BioBlitz, so there will be more to come.
Trees: 33 species (link to report by Bob Leverett)
Lichens: 74 species
Plants (132) report by Joe & Betsy Strauch includes herbs, grasses, vines, trees, shrubs, and ferns
Algae: 117 species
Aquatic Plants: 32 species at north end of Onota lake
Birds: 61 (link to original list by members of the Hoffmann Bird Club)
Fish: 10 species (we didn't get several ones that are common in Onota Lake)
Fungi and Slime Mold: 43 and 2 species
Insects: 144 species, and counted separately: Moths 47 and Bees (still to come)
Here is a spreadsheet listing the invertebrates found by Tom Murray during bioblitz.
We had live animals, mammal skulls, mushrooms, lichen, and much more for visitors to look at. Our Owl Prowl and Moth Light were cut short by a huge downpour and heavy wind, but other than that everything went smoothly. Massachusetts Division of Fish and Wildlife brought a boat and sampled the lake.

What did they catch?
Below: Watching a bald eagle that landed in a nearby tree


Thank you to all the scientists and naturalists:
| | |
| --- | --- |
| Name | Specialty |
| Bart Bouricius | trees |
| Alison Dixon | aquatics |
| John Brancazzu | fish |
| Dick Ferrin | birds |
| Karolina Fucikova | algae |
| Jeff Hanson | birds |
| Kyron Hanson | birds |
| John Hall | algae |
| Gael Hurley | birds |
| Katy King | bees |
| Scott Jervis | fish |
| Elizabeth Kneiper | lichens |
| Scott LaGreca | lichens |
| Bob Leverett | trees |
| Andrew Madden | fish |
| Kirsten Martin | dragonflies |
| Mark Mello | moths |
| Joan Milam | bees |
| Karen Murray | fish |
| Tom Murray | insects |
| Dana Ohman | fish |
| Hannah Provencher | fish |
| Lisa Provencher | insects |
| Ann Stengle | herps |
| Betsy Strauch | plants |
| Joe Strauch | plants |
| Tom Tyning | generalist |
| Rene Wendell Jr | naturalist/owls |
| Rene Wendell Sr | insects |
| Audrey Werner | birds |
| John Wheeler | fungi |
| Bruce Winn | naturalist |
2011 at Mt. Greylock State Reservation our scientists and researchers found:
Mosses: 63
Liverworts: 18
Lichens: 50
Fungi: 45
Mammals: 11
Arachnids 19
Bees: 40 (2 newly collected in MA)
Misc. Inverts: 172
Birds: 38
Plants: 66
Herps: 16
Here is a link to Berkshire Bioblitz 2011  info.
If you are interested in helping in next year's event, or would like to exhibit your environmentally focused organization, or want to join the count, or feel you are an expert in your field– send Lisa at Dr. Augie's an email.