This year's Berkshire BioBlitz will be held at Mt. Greylock Visitor Center starting at noon Saturday June 18 and ending noon on Sunday June 19.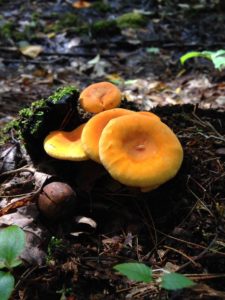 Mt Greylock is Massachusetts' first wilderness state park, acquired by the Commonwealth in 1898, to preserve its natural environment for public enjoyment. It is home to a wide variety of plants and trees such as New England Cottontail rabbit, native Mountain Ash trees and various species of owls.
The BioBlitz is an opportunity for biologists, naturalists and environmentalists to work in collaboration with the general public to gather in a given area and in a 24-hour period to complete a formal survey of all living species and see first-hand the importance of a healthy, active ecosystem in their own community.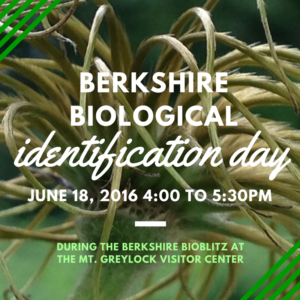 Although the biological survey is the "core" of the Berkshire BioBlitz, this year an extra event will take place "Berkshire Biological Identification Days". This is where the general public is invited to bring their unidentified, curious, baffling biological specimens or items like feathers, fossils, eggs, seeds, insects and weird curly things from personal collections and our experts will take a look and see if they can identify the specimen. The specialists will be at the visitor's center 4:00 to 5:30p.m. Saturday and 9:00-10:30a.m. Sunday. If we can't identify the specimen we will find someone who can!
In addition to this program there will be a variety of family-friendly, interactive, nature-oriented nature walks and conversations taking place throughout the day. Berkshire Wildlife Tracker and BEAT Program Manager, Elia Del Molino will lead a mammal tracking workshop there will be an invasive species identification exhibit. After dark two programs will be taking place "Firefly Count" and a "Moth-Light" demonstration by Mark Mello of the Lloyd Center for the Environment.
At noon on Saturday, the event will end with a closing ceremony and an announcement of our final species tally. This year the iNaturalist app will be used to count specimens. You can use the app on your phone or ipad, or give your information to one of our volunteers and they will input the data for you.
We encourage everyone to take advantage of this unique FREE event.
This year's event is sponsored by the Massachusetts Geographic Alliance under a grant from National Geographic Education Foundation and Elms College and co-sponsored by Dr. Augie's Science Education Programs and Berkshire Environmental Action Team (BEAT).
Directions to Mt. Greylock from downtown Pittsfield: continue north on US Rte. 7 to Lanesborough for 6.6 miles. At the brown Mount Greylock sign, turn right onto North Main Street. Follow the brown lead-in signs 1.5 miles from Rte. 7 to the Visitor Center and park entrance.